Our Why
We live in a special town, a town that embraces community service and caring for those in need.  Independence Day is a time where we focus on those that have served in our military and other protective service that allow us to have our freedom and enjoy an enhanced quality of life.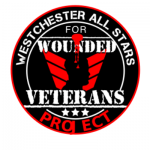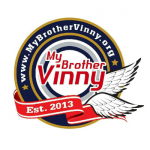 This year our focus is supporting our veterans where they need it most through two very special organizations dedicated to helping veterans. These two behind the scenes organizations are making a real difference. 
The coming together for this year has been a "Perfect Storm". Click here and learn about "A Perfect Storm of Hope".
This is not possible without you.  It is your town .. and your participation that makes it possible.  So come join and participate in our 2019 Block Party, have some fun and make a difference.   All net proceeds go to these two organizations with fifty dollars of the Gold VIP tickets going directly regardless.  
Lt. Victor Prado: Update from last year
Over a year ago we decided to dedicate the 2018 Independence Day celebration to help his recovery from a near fatal injury.  At that time Victor could no walk.  The inspiration of your support resulted him not only attending the event, which was doubtful a year ago, but he actually walked up onto the stage.  Watch the video and know you contributed to his recovery.  
Check out last year's event!