Most of us have heard the expression "The Perfect Storm", which stems from the 1997 Sebastian Junger non-fiction book, the Perfect Storm, about a fishing boat encountering a convergence of several powerful storms at sea. The use of this idiom is most often used to describe a rare combination of circumstances that converge, creating a dramatically worse situation.  
I'd like to tell you about a different kind of perfect storm; A perfect storm of Hope, involving the convergence of several powerful groups creating a dramatically better situation.
The first group is the Somers Lions. While supporting veterans has always been part of the Lion's humanitarian service, this year's Independence Day Block Party proceeds are dedicated exclusively to aiding veterans from all eras.  This would not be possible without the help and charity of the second group; The Town of Somers. A community of amazingly generous, and civic minded people, who understand the importance of supporting our veterans. These groups converge with the third group; Charitable organizations dedicated to making a difference in the lives of veterans and creating a dramatically better situation.  
Two of these amazing organizations dedicated to helping our veterans are; The Westchester All Stars for Veterans and My Brother Vinny.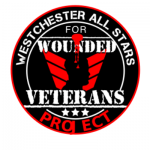 The Westchester All Stars for veterans is an organization which began in 2012 in honor of the father of Bill Edwards, a WWII and Korean war veteran. The organization produces a Christmas CD featuring several of NY's greatest musicians, rock and roll hall of famers and even celebrities and cast members of the Sopranos and Goodfellas. There is a Christmas concert in support of the CD and with the support of the musicians, celebrities and recording studios who donate their time, Bill has been able to raise roughly $650,000 to help veterans. Last year this organization did a fund raiser for Lt. Victor Prato and was able to donate $25,000 to his long-term recovery. The funds donated to the Disabled American Veterans Chapter 144 enable them to purchase 5 new transport vans for the local VA hospitals.
Bill plans on keeping this momentum going and building his support for our true American heroes.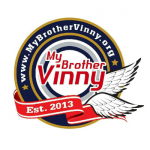 My Brother Vinny is as a non-profit 100 percent volunteer charitable organization which began in 2013. It's founder, Paula Miritello created the organization in memory of her youngest brother Vinny, who had Cerebral Palsy, was confined to a wheelchair and tragically died at age 20. Paula's love of her brother, who was non-verbal but spoke to her with his heart, led to a passion to help others with special needs and physical limitations. Paula had a chance encounter with a veteran at a charity event and his excitement about leaving the VA and his need for furniture congealed her years of helping various populations into My Brother Vinny.  
One of My brother Vinny's primary objectives is to organize and distribute food, clothing and furniture and housewares to U.S. veterans, outreach groups, shelters and families in Westchester and surrounding areas all Free of Charge.  They have become a tremendous resource to the Department of Veteran Affairs and other homeless veteran programs assisting with moves and transition to independent living. To date they have supported over 800 veterans in achieving this goal.  The veterans come from a variety of different branches of military service and with varied degrees of disabilities and hardships. The veterans assisted by My Brother Vinny are left with a sense of pride as they have been offered a hand in friendship and support, not a handout.
The loss of Vinny was tragic and left a deep void in Paula's life, but it taught her the true meaning of compassion and Love. She has turned these emotions into a passion for helping others in her brother's memory.  My Brother Vinny's vision is to continue to help the community, expand their reach so that people will know they have a resource, a friend and help without question…all from the heart.
The selfless dedication to helping others, especially our veterans, is a mission that often goes on behind the scenes and often unnoticed.  While there are many government programs designed to help veterans, it's never seems to be enough. Too many veterans fall through the cracks and would be forgotten if not for groups like these.  We are fortunate to live in a community where there are still people willing to devote so much time and energy to create the Perfect Storm of Hope and a dramatically better situation for so many.
This year we come together once again on Saturday June 29th to Celebrate Independence Day, held Block Party style like last year on the campus of Sebastian Capital (corner of Rt's 100 & 35).   Please come out to Celebrate our Country, our Town and our Veterans whom have given so much of themselves – some gave all, all gave some, to Protect our Freedom.   Ticket sales and event information may be found at www.somersblockparty.com